TRAINING COURSE IN POTENZA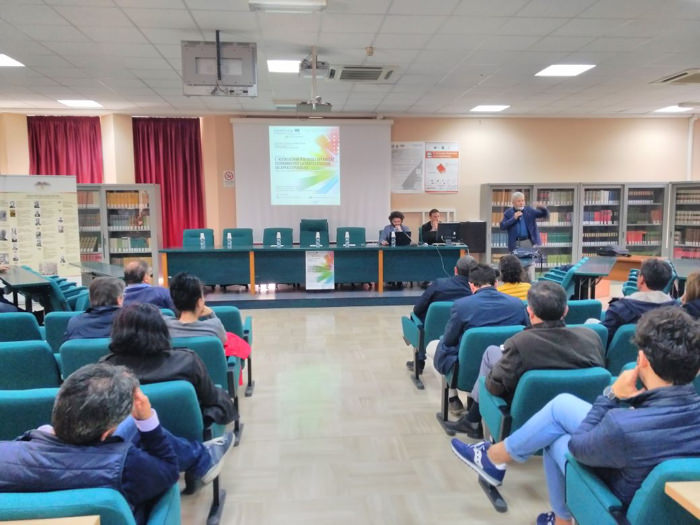 Basilicata Region, Italy
28 april 2017
The training course in Italy was held on 28 April 2017 in Potenza (at Biblioteca Provinciale) and it was organized by Comunità Montana Alto Basento (CMAB).
The training course was addressed to the registered economic operators to the CMAB's official lists of approved suppliers mainly working in the field of energy (RES/EE), construction and ICT.
The training course was divided in two parts. During the first one, the partecipants have been informed about Interreg MED 2014/2020, GRASPINNO Project, its objectives, its innovative methodologies, the partnership, the state of the art and the expected results.
The second part was focused on the pratical usage of GRASPINNO tools and functions.
Tags: Training Course