OPEN DAY EVENT IN ZENICA-DOBOJ CANTON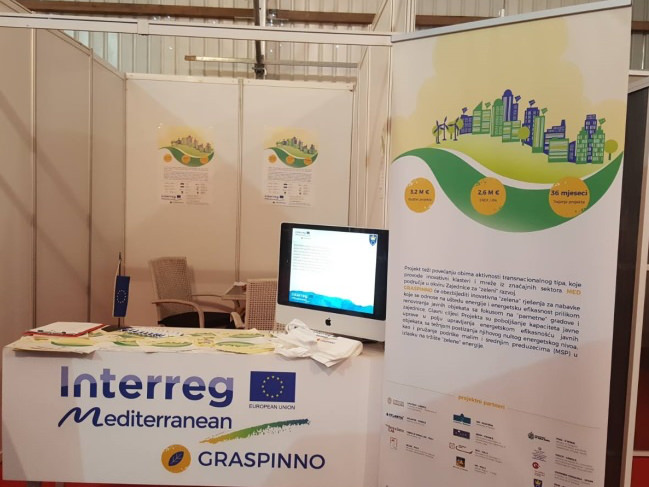 Zenica, Bosnia and Herzegovina
3 October, 2017
GRASPINNO Open Day Event for communicating the Project was organized by Department for Development and International Projects of Zenica-Doboj Canton (GRASPINNO IPA partner) on October 3rd 2017 in Zenica, BiH, at promotional stand within the 24th General BH Fair ZEPS 2017 (held from 03-07 October in Zenica).
The event was organised to disseminate the Project objectives, activities, outputs and results, aiming to attract the interest of stakeholders relevant to the topics of the Project and ensure their involvement in the Project activities, with strong influence on the Project target groups (PAs/SMEs).
The event participants were also informed about Project tools and activities realized so far, such as GRASPINNO on-line Platform and e-GPP tools, as well as about the GRASPINNO Pilot Activities planned to be realized on the territory of Zenica-Doboj Canton.
Tags: Open Day Events